Thanks for stopping by today! You are just in time for the launch of our latest challenge! We had some great entries for our last challenge so thanks so much to those who played along, I hope you will join us again for this challenge!
Now it is time for our latest challenge and today which is a Recipe Challenge! Please use Twine, buttons and a sentiment! he rules are simple: Create project using our recipe and post a link to it on Bugaboo Stamps' challenge blog, Catch the Bug, by 6/30 at 6:00 AM EST to be entered a random drawing for three digi prize packs –ten (10) (using Bugaboo only) seven (7) or four (4), using any image!
New projects only no backlinking please!
Check out these fabulous projects by two of the DT members from Pile it on, Jennifer and Kimberly they decided to play along with us today because we get to sponsor them tomorrow for their upcoming challenge! So be sure and check it out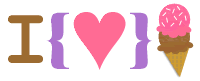 Before I show you the inspiration from the DT of Bugaboo here is another great creation by Sarah Taylor (Aunt Bees Pickles) our June Biggest Fan!
Jessica Esch featuring AKV too Wedding~Cut Cake
Julie Temple featuring Deacon Bugs
Sandye Curry featuring AKV Giraffe
Lori Padberg featuring Sean Slingshot
Billie Anderson featuring Stella Summer Blocks | Mosquitos
Lola featuring Kidz - Girl Balloon
Stephanie Serrano featuring Gus Hunting
Sammibug featuring AKV Christmas - Caroling
Melissa featuring Stella-Summer Blocks-5 o'clock
Jen Leeflang featuring Guy - bbq Delete