Thank you for stopping by today! Well Today I get to introduce you to our newest Sponsor Challenge! Today we are very lucky because we are sponsoring a brand new to Bugaboo team, so be sure and check them out for your chance to win 7 free images from Bugaboo!
Today we get to sponsor Pile it on !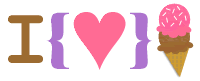 Pile it on is a great blog that with loads of great projects to inspire your crafting needs!
Joining us today as our "Featured Guests" from Pile it on are Jennifer and Kimberly
I just love both of their cards, thank you for your inspiration!
By the way you can win 7 free images for playing along!!!
Now check out the card from Yvonne (Scrappy) one of the talented DT members of Buigaboo who has created this adorable card below following the Pile it on theme of creating your own
Thank You, Pile it on for the opportunity to sponsor your challenge today!
Don't forget there are lots of sponsoring options available so Email me for all your Sponsoring needs!