Thank you for stopping by today! Well Today I get to introduce you to our newest Sponsor Challenge!
Today we get to sponsor Fussy and Fancy Challenge Blog!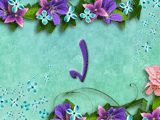 Fancy Challenge Blog hosts some great challenges and today is no different! Todays challenge is s Halloween Challenge!
Joining us today as our "Featured Guests" from Fancy Challenge Blog are Guylaine and Lisa . I just love both of their projects, thank you ladies for your inspiration!
By the way you can win 7 free images for playing along!!!
We also had three of the Bugaboo DT members and have also created great projects so be sure and head on over to Fancy Challenge Blog and check out all the great projects for this great challenge!
Thank You, Fancy Challenge Blog for the opportunity to sponsor your challenge today!
Don't forget there are lots of sponsoring options available so Email me for all your Sponsoring needs! Limited dates available for 2011 but many openings for 2012!